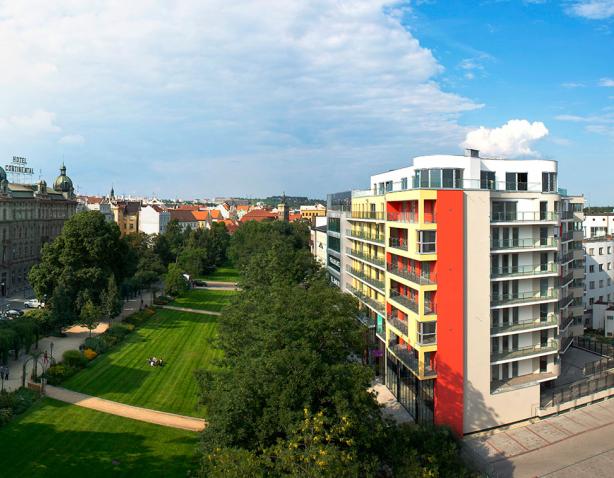 Ehrlich Palace
Ehrlich palace is a unique residential building where comfort and exceptional hand writing of the architect and designer Bořek Šípek shake hands. The Ehrlich Palace has nine overground and three basement floors. It is designed in order to give you the feeling of being in a real palace, still at home.
The cosy residential living is offering 53 exclusive flats of the following layouts – studios (one room with open kitchen), one – two – three and four bedroom flats (all with open kitchen), maisonettes and large representative flats with the floor area over 300 sqm.
Large windows and the glass house facade give the flats light and airiness.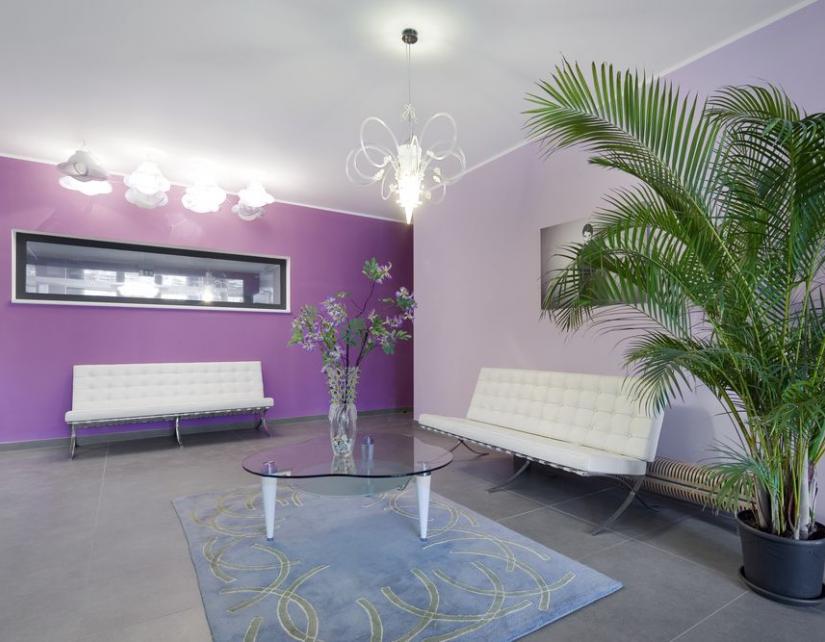 Cosiness
Most of the flats have their own terrace or balcony. These are spacious enough, ideal for comfortable breakfasts of lunch "in the nature".
The west-facing flats have the unique view into the green and the historical downtown. Commercial areas with direct entrance from the street and a spacious reception are placed on the groundfloor.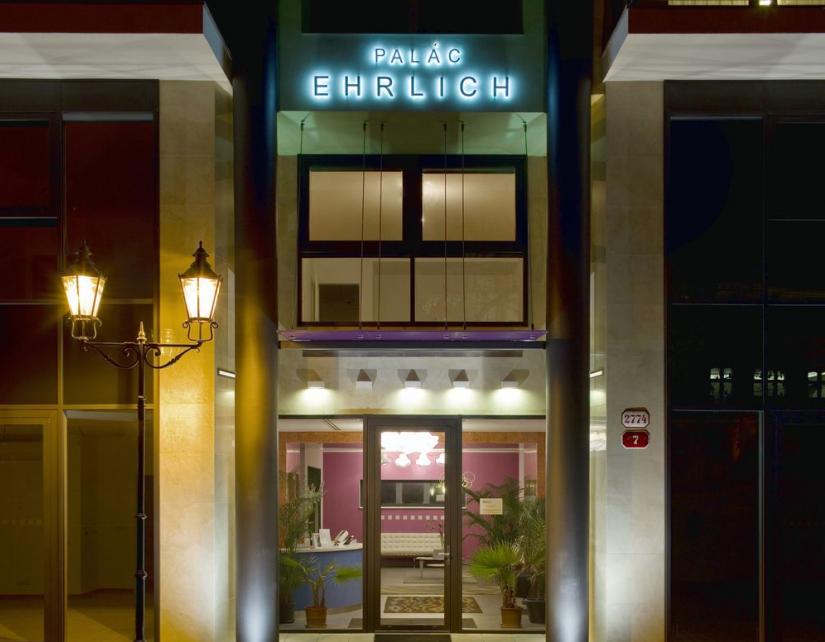 Safety
Every day when returning home, you will pass along a pompous reception with a 24hour service, camera system and a cosy sitting area for guests. Big stress has been laid on the safety of the residents.
Enough parking places are offered in the underground garage. Every flat has its own cellar. Within the common parts of the house, space for storing of prams or bicycles is available.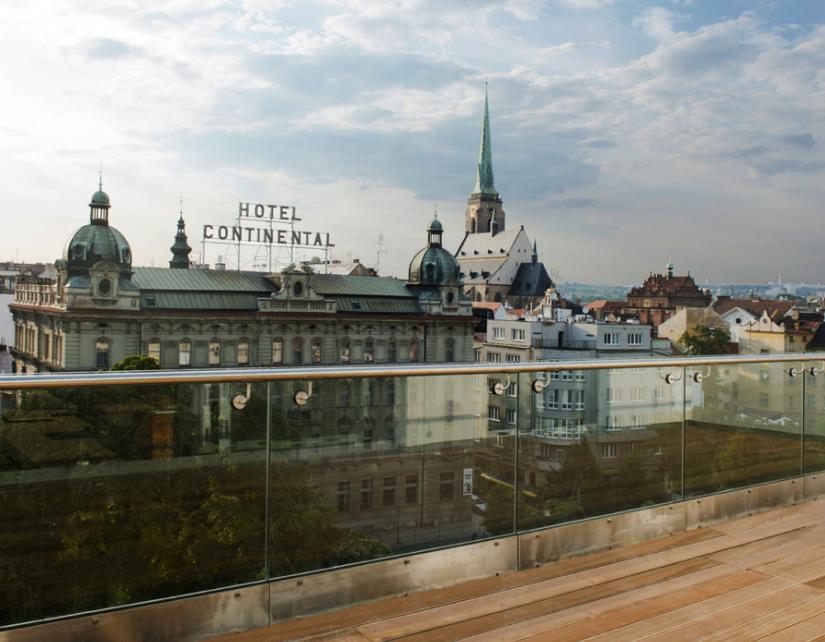 Comfort
Enjoy comfort like in a palace. The Residence Palace Ehrlich is offering you a high standard of house as well as flat equipment. The flats can be designed according to individual wishes of the client. The floor plan of the large flats on the 8th and 9th floor will be designed according to your requirement.
Ing. arch. Bořek Šípek, the author of the project, in cooperation with the Designing company L. Z. Ateliér have taken all possible needs of modern people into account that might be necessary for a quality life in a city, and still they managed to keep the offer of an acceptable price category.